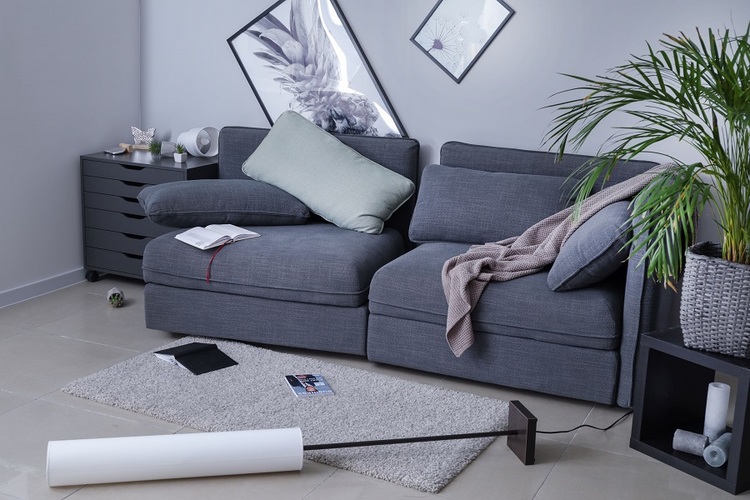 If you live in California, you know that earthquakes are always a possibility. Not all homes are equally susceptible to earthquake damage, but as with homeowner's insurance, earthquake insurance is one of those necessities. After all, homeowners, renters, and condominium insurance policies don't cover damage due to natural disasters such as earthquakes, floods, and landslides. If you want to protect your property as best as you can, it's worth talking to an insurance broker in San Diego about earthquake insurance. It's also a good idea to know what is and isn't covered.

What Earthquake Insurance Covers
Earthquake insurance is in addition to an already existing homeowner's insurance policy. This means the two don't duplicate coverage. Fire damage is already covered by homeowner's insurance, so earthquake insurance doesn't cover fire damage specifically. However, other damages are covered. The main areas covered under earthquake insurance are dwelling, personal property, and additional living expenses (ALE) or loss of use. When it comes to the dwelling, coverage is up to a certain limit. This is the same limit as with your homeowner's insurance. Personal property coverage varies from $5,000 to $200,000 depending upon the policy. Personal property is fairly comprehensive. This includes your television, computers, furniture, and other household items. If you can't immediately return to your home, ALE covers temporary living arrangements, such as a hotel. It can also assist with moving expenses, storage, eating at restaurants, and laundry. As you can see, earthquake insurance is largely focused on the necessities and meetings you and your family's needs. However, some things aren't covered.
What Earthquake Insurance Doesn't Cover
Earthquake insurance doesn't cover landscaping, pools, fences, masonry, or separate buildings. If you have a shed or other separate structure, it isn't considered part of the dwelling. A masonry veneer might be covered if you choose to purchase additional coverage within your policy. Fine china and crystal aren't covered unless you choose to purchase breakables coverage as part of your property coverage. This isn't included by default. Your ALE only provides coverage for a reasonable amount of time. This is generally until you can repair and return to your home or move into a new permanent home. Coverage usually ranges from $1,500 to $100,000.
As noted previously, earthquake insurance doesn't duplicate the coverage of your homeowner's insurance policy. This means that your homeowner's insurance covers fire, even if the fire is caused by an earthquake. Land damage, damage due to a flood, and any harm to vehicles aren't covered by your earthquake insurance. Your vehicle would instead be taken care of by your auto insurance policy. Flood insurance has to be bought separately. You may be able to find limited insurance coverage for land restoration or stabilization. This isn't automatically included with a standard earthquake insurance policy.
Getting Earthquake Insurance
In California, earthquake insurance is usually through the California Earthquake Authority (CEA). This insurance is sold by brokers, not by CEA directly. You can purchase earthquake insurance through the same company that handles your homeowner's insurance policy. Even if you rent, you can still buy earthquake insurance to help cover damage to your personal belongings and to pay for living somewhere else while your rented home is being repaired.
If you're looking for the best insurance in San Diego, contact California Brokerage Associates at 619-283-9999 to find out how we can help you find a policy to protect your home and property.