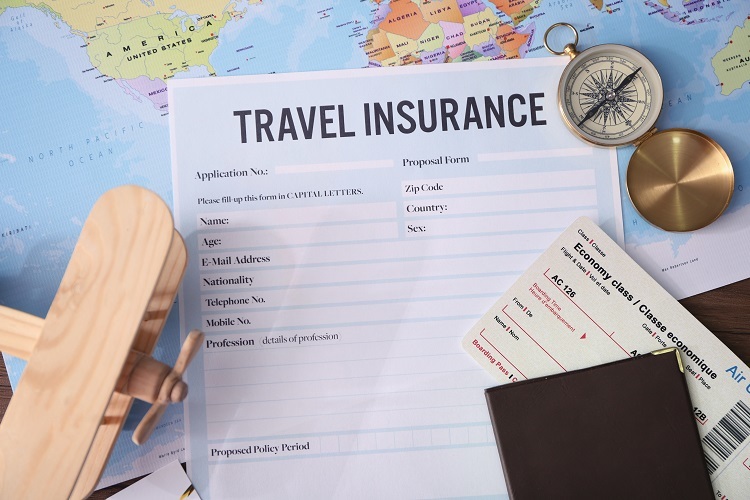 Summer is here and it's time to get out there and explore! Whether you're headed to the beach or the mountains, preparing for your next trip involves more than just packing a suitcase. Along with your sunscreen, toiletries, and extra clothes, don't forget about traveler's insurance. Luckily, your broker can help. Here's everything the experts say you should know, including what it covers and why you need it.

What Is Travel Insurance?
Travel insurance is a policy that protects you while traveling. As with other insurance policies, travel insurance is meant to protect you from unpredictable circumstances while on vacations. These plans cover both minor and major incidents that occur while away from home. On top of offering financial risk and loss protection, traveler's insurance also offers a plethora of assistance services. These can include medical treatment, interpreters, and even passport assistance if needed. It's a policy designed to help you travel easier knowing that you're safe and secure.
What Does It Cover?
Traveler's insurance policies vary depending on the plan. There are different levels of coverage that are designed to fit every budget. The plan that you choose may change from vacation to vacation. Some only cover the bare minimum, such as medical emergencies or trip cancellations. Others cover much more. Some of the more extensive policies may cover the loss or delay of luggage or the provision of international interpreters.
Keep in mind that traveler's insurance doesn't cover everything. It's a plan that's put into place to help should an unforeseeable event occur. It won't cover problems that are caused by your own negligence or due to poor planning. Before selecting a policy, it's important to carefully review the terms and conditions to ensure that you have the proper coverage for the events, situations, and documents needed to keep you protected while on your vacation.

How Does It Work?
In most cases, travel insurance provides reimbursement for any incidents that occur. For example, if your luggage is lost following a flight, and it falls within the coverage of your policy, your insurance company will reimburse you up to a certain amount for the items you purchased to replace your missing belongings. In order to receive the reimbursement, you would file the appropriate claim and submit proof of the incident and subsequent purchases.
Traveler's insurance is also beneficial should you have to change your travel plans due to illness or injury. In some cases, vacation or travel bookings can't be canceled due to policies that are in place. If your traveler's insurance covers sudden illness or injury, you would submit the orders from your doctor, stating that you it's necessary to forego the trip. After submitting the necessary documentation and receiving approval, your traveler's insurance would cover the money that you had already spent on your vacation. This could include cruise, airline, or hotel accommodations.
Don't leave for your next trip without the right security. Finding traveler's insurance in San Diego should be at the top of your priority list when preparing for a vacation. Don't leave home with out it! If you're looking for the perfect policy for your next trip, consult with the insurance brokers at California Brokerage Associates. Call 619-2933-9999 for an estimate today!