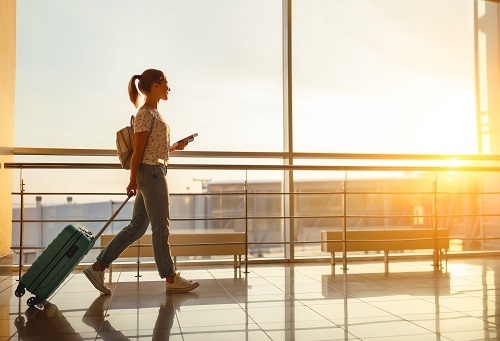 No matter where you are, emergencies can happen. You may break your foot while on a family vacation or get stuck at the airport for hours because of a hurricane. Unexpected crises like these can derail your whole trip and destroy your budget in the process. Though these events are beyond your control, you can give yourself a financial safety net by purchasing travel insurance for your next trip. Keep reading to learn more about travel insurance, the different kinds available, and what it covers.
What Is Travel Insurance?
Though travel insurance may not be able to prevent tragedy from striking while you're away from home, it can help to mitigate the financial impact of these problems. Policies are available for single trips or for specific time frames, depending on the length of your trip. Travel policies provide coverage for particular events up to pre-set coverage limits. Such events include medical emergencies, trip cancelations, lost luggage, and more. The precise covered risks and exclusions vary depending on the policy, insurer, and your travel preferences.
Types of Travel Insurance
The most popular and most comprehensive type of travel insurance is trip insurance. There are single and annual trip insurance policies that are suited for different needs. Single trip insurance is best for infrequent travelers who want to cover the duration of a single vacation or business trip. Premiums for this type of insurance vary depending on the insurer, coverage limits, age of the travelers, and other factors. In general, premiums cost between five and ten percent of the total cost of the covered part of the trip.
Annual trip insurance policies are ideal for frequent travelers who spend a large portion of their time away from home. Policies last for one year and allow you to renew them if necessary. Pricing for these policies is a flat fee regardless of how much you travel, and premiums vary less than with single trip insurance.
Nearly 90 percent of all travel insurance policies are trip policies. However, there are other types of travel insurance that are designed to accommodate specialized needs. These include medical, evacuation, and accident insurance. They are best suited for travelers who are concerned about specific events. For example, people heading to remote or dangerous destinations may benefit from an evacuation policy. Talk to your insurance broker in California for advice about which type of travel insurance is right for you.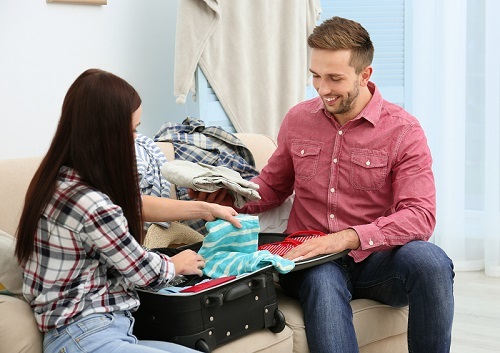 Common Trip Insurance Inclusions
Since trip insurance is the most common kind of travel insurance, let's take a look at a few of the most common coverage inclusions.
Trip Cancellation: This coverage reimburses prepaid and nonrefundable travel expenses in the case of an emergency. It covers the costs of airfare, hotel rooms, and rental cars.
Trip Interruption: If your vacation is cut short because of an emergency, trip interruption coverage can help.
Change Fee Coverage: Some insurance policies offer change fee coverage, which provides reimbursements for those who need to change their flight because of an approved reason.
Travel Delay: If you have a travel delay of six or more hours, this coverage will reimburse you for related expenses like a hotel room.
Baggage Loss or Damage: This coverage applies if your luggage is lost, damaged, or stolen at any time during your trip.
Baggage Delay: If your baggage is delayed, you can file a claim to reimburse you for the purchase of essentials like clothing, toiletries, and phone chargers.
Travel Accident Coverage: This coverage offers cash payments in the event of a severe permanent injury like death, loss of limbs, and loss of eyesight.
Emergency Medical Reimbursement: This provides reimbursement for medical and dental procedures caused by trip-related illness or injury.
No matter what kind of insurance you need, we can help. Contact us at California Brokerage today!