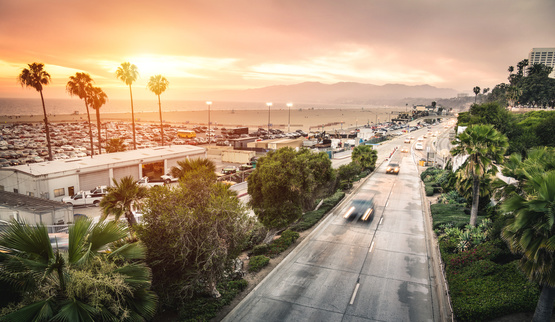 Many car owners who purchase auto insurance policies for their personal vehicles may find themselves in the position of using their car or truck for work. The new job may require traveling from client to client in the personal vehicle on business.
The right insurance coverage is crucial for anyone who uses their personal vehicle in the course of running a business or working as an independent contractor. The failure to buy adequate liability coverage is a common and potentially costly mistake.
You may have questions about whether to purchase California commercial auto insurance. You may drive from your office once a week to drop off mail at the post office, or visit customers multiple times a day. There are some basic things to consider when asking yourself if you need commercial coverage for your personal vehicle.
Who Needs It
There is a difference between using your car to pick up a couple of pizzas for your co-workers and driving it to deliver pizzas to paying customers. If you use your personal vehicle for the latter, you'll need to look into commercial coverage to protect you from the high liability risk in case of an accident.
You may be required to get commercial coverage if you drive your personal vehicle to make wholesale or retail deliveries like newspapers and packages; to transport people, to carry equipment for use on a job site, or to tow other vehicles. Commercial coverage will protect you from liability, injury, or property claims you could incur if your personal vehicle is involved in an accident.
Contractor Work
Independent contractors typically use their personal vehicles for work and assume the responsibilities of protecting themselves with liability coverage. In many cases, the hiring companies require the workers to have adequate auto coverage as a condition of employment. You will want to request quotes from commercial auto insurance companies in California if you use your car or truck for work as an independent contractor.
Owner Operators
A personal auto policy covers a vehicle that is registered in the name of the individual owner. Commercial coverage is required if you own a business and buy a vehicle in your company's name. This particularly applies if the vehicle is identified for commercial use, like a heavy-duty truck, tow vehicle, or SUV dedicated for transporting passengers.
These are basic guidelines, and you may have specific questions about whether commercial auto coverage is necessary. There are situations in which your personal car insurance policy is adequate, but you want to be certain when you consider the potential cost of having inadequate coverage. If you have questions, arrange a meeting with your California commercial auto insurance specialist.